Lately I feel as if I don't like any clothes being sold in the stores! boo. But that just means I need to get creative. Shop my closet, put things together I normally wouldn't, and make some new thing myself. Although I would love to be able to knit light weight cardigans, but I just don't have the time. ;)
So in one of those annoyed moments I sat down and finally drafted out a pattern for one of my favorite tops I have had for years from the gap.  I got the muslin right and then started right in on this lovely Anna Marie Horner Field Study fabric that I has been sitting waiting for me for a bit. It's almost perfect. I think it's a little blousier than planned, but it still works fine, or I can take it in a bit if it really annoys me after a couple wears.  It has a simple pleated neckline, and small capped sleeves that are part of the main body. I bias trimmed all the edges with matching fabric. I think it would be cute lined with no bias trim, and also with a contrast binding. :)   I am seriously in LOVE with this fabric print, and have been seeing peeks of the same fabric coming out in Voile on Instagram. Can't wait. :)
Shirt: Made by Me – Field Study Anna Marie Horner Cardigan: Target – added the doilies Jeans: Gap Shoes: Blowfish @DSW Necklace: Target   I also thought I would share my cutie! I have so much fun dressing him.
Shirt: Target Cardigan: H&M Jeans: GapKids (borrowed from a friend – luke is right between her boys) – love the look of the cuff, but it's also so practical when pants are too long. :) Shoes: Converse
Lastly, since it's Halloween, I thought I would share Luke's Halloween costume. :) He was less than thrilled this time around with it as it seemed to rub his chin. But we where able to keep him in it to go see Grandma. ;) No Trick or Treating though since he has a little cold.
From a couple months ago(waiting for full shot pics from today but daddy is flying) / today with daddy – doesn't he look thrilled?
I am linking up with Lindsay from The Pleated Poppy
Also with Kilee from One Little Momma for her What kids Wore link up!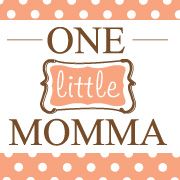 Thanks so much for stopping by!