So Luke is getting to the age where I am comfortable with offering him a pillow and blanket in bed now. So I am planning what I can make him. :) Because it's got to be cute right?
Here are a couple of ideas I am tossing around.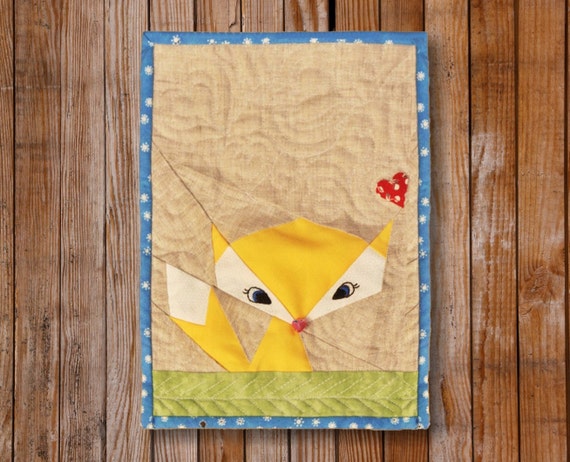 This Fox Pattern by Artisania. It is a paper piece pattern in Artisania's shop on etsy. It measures 8″x10″ so I am contemplating buying it and making it bigger, with a patched border.
I so love this lion head quilt by Knotty Bits and think it would be so fun to make for Luke. She doesn't have a pattern so I would have to wing it.
I have always been a fan of stacked quilts. This one by ann-marie s. on flickr is just lovely!
I also love plus sign quilts.
This one by melodysquilts on flickr is lovely. I think it would be a very boyish quilt.
This plus sign quilt by the spotted elephant boutique on flickr  is also so great. I love this pattern with the white space inbetween.
Here's a peak at his room, it has changed a slight bit so I need to take some updated photos.  I will make his new quilt to fit his crib (which turns into a toddler bed) in colors to match his room. Navy, aqua, yellow, grey, and maybe throw in some green or orange?
What option do you like the best?
Thanks for stopping by!